I was given a preview copy of Mamarazzi to read in preparation for the character interview. As with her previous books, Brooke did a wonderful job of creating delightfully fallible characters, often with secrets that can destroy their newfound happiness. I don't want to give away anything here, so I will not say much more other than that I strongly recommend this book for someone who is looking for a light entertaining romance.

Note: This interview is in two parts. The first part of the interview took place before events of the book occurred. The last three questions were from the second interview, held after the story ended.
Meet Danica:
Hi, my name is Danica and my story is featured in the novel "Mamarazzi." Thanks for having me today and I hope you'll go easy on me. What do you want to know? I'm literally an open book, if you read "Mamarazzi." Haha!
What's your favorite part of the day? Morning, afternoon or night?
I have to pick just one? As far as my job goes, night is best. It's hard to take pictures after dark, but the good shots are always available with night as a veil. Personally, though, morning is best. The day is fresh and anything can happen.
If you had to take anyone with you on a long journey away from home, who would it be?
My mom. She's been there for me all of my life and continues to be a support no matter what I do. Time with her is precious because as I get older, I understand days are fleeting. Hers are limited and I want to make sure I get as much as I can in with her.
What is your motto in life?
Grab every opportunity you can, when you can. You never know when something else might roll around. It's easy to make mistakes when you grasp anything that whizzes by, but if you don't get on the train when it comes, you'll never know where it ends up.
Name one of your weaknesses that you'd like to work on.
Well, I have plenty, but I'd say my profession is my biggest weakness. I'm a photographer by trade and I really want to get into the professional photography business. But breaking into that world is really tough and I've fallen into taking, you could say, not so flattering pictures of celebrities. I want to quit, but I need the money to keep myself and my mother afloat.
If you were able to invent something totally new for your world, what would it be, and why do you think it's needed?
I'd invent a machine that allows people to glimpse a snippet of their future. I wouldn't want to see too much and ruin the element of surprise. But if I knew a few things about my future, I'd know better how to conduct things today.
Give a memory from childhood.
I remember spending endless hours in Nebraska cornfields. Sounds boring, right? My mother took me to a variety of landscapes around the state so she could shoot the fields at sunset or at other times of the day. While she took pictures and tested the light, I was left to entertain myself. It's amazing what a kid can come up with in an empty field! Those were some of my fondest memories of growing up.
Are you similar to how you were as a child or have you changed significantly? If you've changed, what changed you?
I think my sense of wonder is a bit jaded now that I'm an adult. When I was a child, I didn't realize how much adults struggle at times to make things meet. I still have my childlike belief that if you try hard enough, you can succeed. But I also know how hard success can be to achieve.
What is the most sacrificial thing you've done for someone else?
I care for my mother. She's too young, but she has Alzheimer's and it's advancing fast. Though she lives back in Nebraska and I live in Hollywood, I pay for her care and all of her needs. I wish I could see her more than I do. It kills me to be this far away, but it's also hard when I visit and she doesn't know me. I don't see her care as a sacrifice, really, though. She's my mom and she's done so much for me, I owe her way more than I can ever do in return.
Cat or dog person?
I love animals in general. I don't have pets myself, but I grew up in a rural area and there were plenty of every kind. I look forward to the day when I am more settled and have regular hours so I can have some of each!
It was pretty amazing that you got the extra spot on Cousins. Did you think they would figure out that you didn't belong before the day ended?
Totally. I was in no way shape or form an actress and I had no aspirations of moving into that world. Every breath I took, I was just waiting for someone to call me out. I figured they could tell just by my shifty eyes that I didn't belong. I didn't even know what to do with my hands. I still can't believe I made it through that taping. And then many more after that…whew!
Were you afraid that your agent would open the package before you left her office and discover that the photos were not what she was expecting?
….absolutely terrified. It was a huge bluff and risk, but it paid off. I couldn't expose Gage to shield myself and I certainly didn't want to be outed at that time. I hedged my bets and kept every toe on my foot crossed. I still can't believe a shrewd woman like Stana Saunders didn't check the merchandise before signing!
Have you had any contact with your cousin since the Emmy show?
Yes, a little here and there. I think she, like the rest of Hollywood, is mostly indifferent to me, but we've had a few small family reunions and she showed up without all her stage makeup. It was like being with the old Veronica instead of the famous Vesper, and I enjoyed it greatly. I don't know if our relationship will ever completely get over all it's been through, but it's nice to know I still have family out there. Vesper is doing well. She's had some small roles in big movies and she's starting to shine again.
Mamarazzi Release Promo Post
Mamarazzi
By Brooke Williams
Release Date: September 11, 2015 from Prism Book Group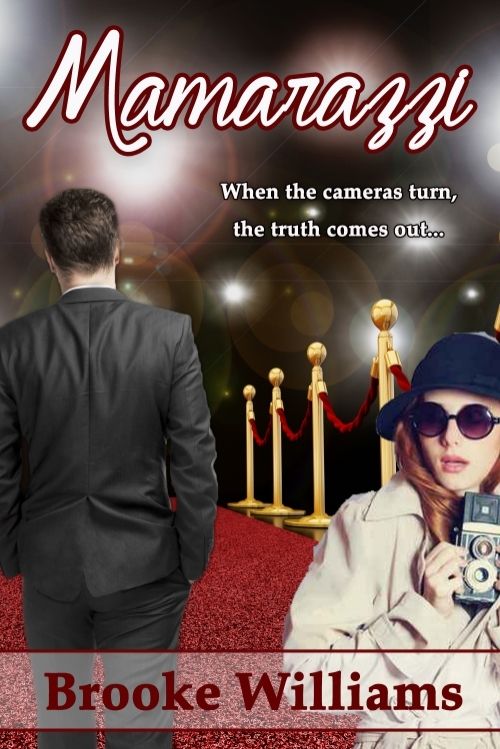 Order HERE
Join the Sept. 15th Release Day Party on Facebook HERE
Enjoy giveaways with a dozen different authors!
Danica Bennett isn't sure what she hates more…her job or the fact that she's good at it. As one of the many Hollywood paparazzi, she lives her life incognito and sneaks around trying to get the best shot of the latest star. When she is mistaken for an extra on a new, up and coming TV show, her own star rises and she becomes the one being photographed. Add that to the fact that she's falling for her co-star, Eliot Lane, and Danica is in a whole heap of trouble.
Add "Mamarazzi" to your Goodreads list HERE
About the Author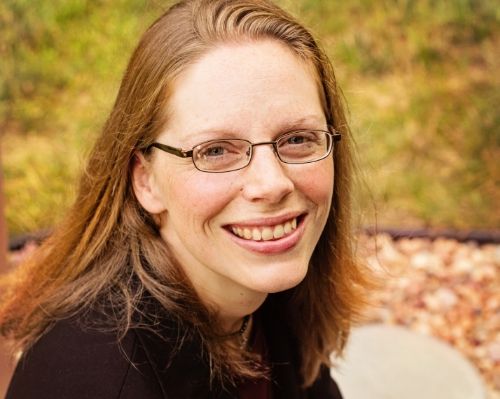 Brooke Williams writes in a sleep-deprived state while her daughters nap. Her romantic comedy is best read in the same state. Brooke has twelve years of radio in her background, both behind the scenes and on the air. She was also a television traffic reporter for a short time despite the fact that she could care less about hair and make-up. Today, Brooke stays at home with her daughters and works as a freelance writer for a variety of companies. When she isn't working for paying clients, she makes things up, which results in books like "Accept this Dandelion." Brooke is also the author of "Accept this Dandelion," "Wrong Place, Right Time," "Someone Always Loved You," "Beyond the Bars." She looks forward to her first children's book release "Baby Sheep Gets a Haircut" in June 2016. Brooke and her husband Sean have been married since 2002 and have two beautiful daughters, Kaelyn (6) and Sadie (2).
Connect with Brooke:
Note from the Author on the book's inspiration:
I've always been fascinated by the Hollywood life and the idea that "they" are different from "us." The idea for Mamarazzi has been with me for a long time. I'm not even exactly sure when I came up with it, but in college, I had a screenwriting class and I had to write a portion of a screenplay. I wrote "Paparazzi," which was the same general idea only with a male lead character. When I began writing romantic comedy, the idea came back to me and I decided to chance the main character to a female and call it "Mamarazzi." I even had a naming contest so that facebook fans and blog readers could name the characters in the book. Every character in the novel is reader named and approved! Overall, I wanted to examine what happens when you take someone from one side of the fence and plop them on the other side. In the end, famous or not, we're all just people. And in this book, they all have secrets…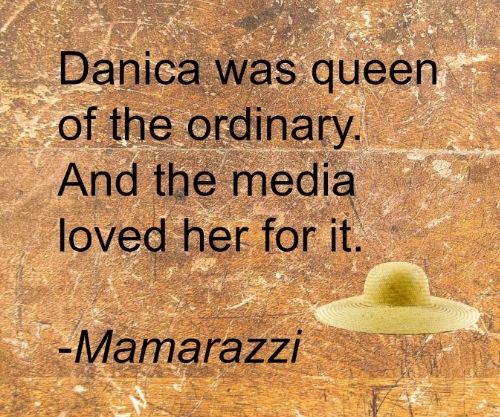 And next from Brooke Williams….
"Dandelions on the Road"
releases November 5, 2015…
pre-order today by clicking below
Dandelions on the Road (Dandelion Series Book 2)